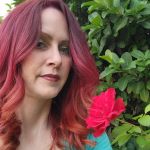 Surrealmuse Nails
I started Surrealmuse Nails because I wanted to share my love of nail art with the world. I love creating beautiful and unique nail art looks, and I want to help others do the same. I also wanted to create a resource for nail art enthusiasts where they could find inspiration, tutorials, and products.
WHAT CAN YOU FIND ON SURREAL MUSE NAILS?
Nail art tutorials
Product reviews
Inspirational nail art images
I'M NEW TO dipping Nails. WHERE SHOULD I START?
If you're new to nail art, I recommend starting with my beginner nail art tutorials. These tutorials will teach you the basics of nail art, such as how to apply dipping powder, how to use nail stamping plates, and how to create simple nail art designs. Once you've mastered the basics, you can start experimenting with more advanced nail art techniques.
I'm new to dip nails. where should I start?
Check out my Amazon product recommendations in the article below. Once you have a basic set of supplies, you can start adding more specialized supplies as you need them.